'Laughter' As Kenyans Fail To Secure Scholarship They Were Promised on Jamhuri Day.
On December 11, 2022, President William Ruto tests out virtual reality goggles during the Jamhuri Tech and Innovation Summit in Nairobi (KICC).
Ruto guaranteed the scholarship that provided a sixteen-module course to be suitable for business owners and inventors.
The president instructed everyone present to scan a Quick-Response code to access the scholarships as the idea was unveiled.
A portion of Kenyans without smartphones found it challenging to access the online course soon after the announcement.
They said that the process did not benefit those without smartphones and described how challenging it was to log in and register, which caused many to quit up.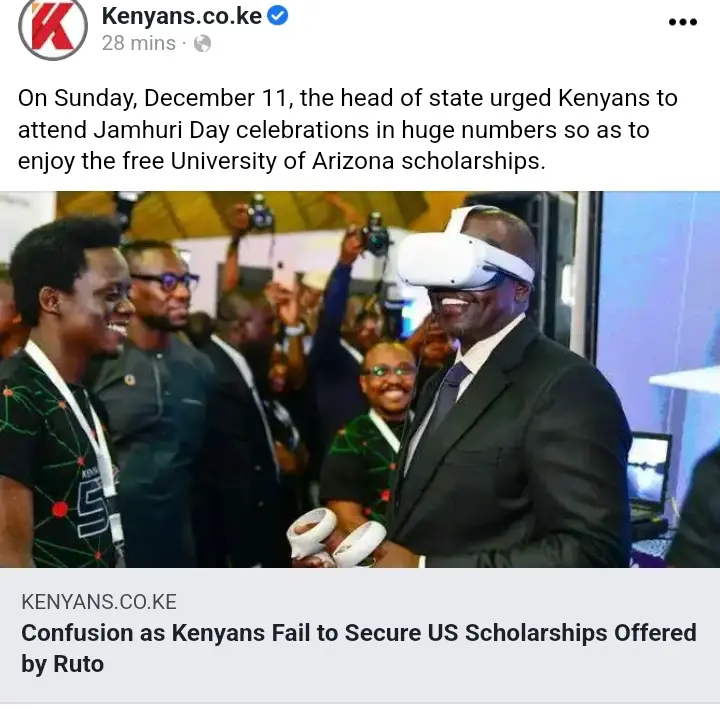 A frustrated Kenyan joked, "I would love to know where these scholarships are being accessed, we heard it on television but I have not seen it."
Another remarked, "I've heard of the course, but I'm having trouble getting to it.
The top of state invited Kenyans to attend Jamhuri Day celebrations in large numbers on Sunday, December 11, to take advantage of the complimentary University of Arizona scholarships.
The president declared, "Every citizen who comes to Nyayo Stadium tomorrow will leave with a course paid for by the University of Arizona.
Ruto hinted that he was now honouring his promise during the Jamhuri
celebrations by telling the Kenyans in attendance how to access the course in the middle of his address.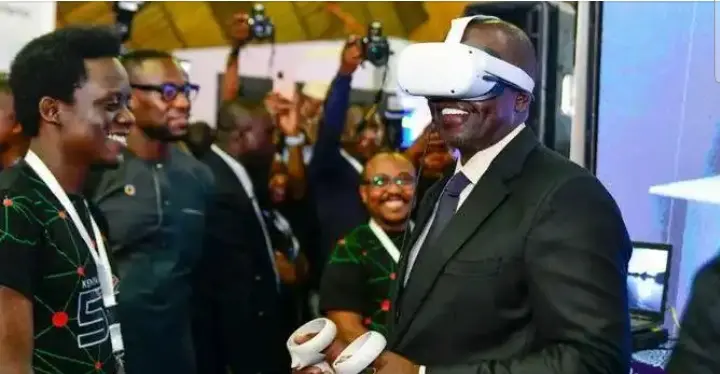 As promised, the Thunderbird School of Global Management at Arizona State University will provide free scholarships on global entrepreneurship and innovation to everyone in the stadium today.
"It's time to keep your word. Nearby, there is a QR Code. The president urged everyone to scan and access the scholarship right away.
A 16-unit course with a Ksh100,000 worth was made available for free to every Kenyan who had attended the Jamhuri Day celebrations.
The Thunderbird School of Global Management at Arizona State University, which offers programs to help students
get ready to handle the dynamic digital world, is the provider of the courses.