KPLC Meter To Automatically Load Token Soon, No Manual Feeding Thanks To Tech Guru, Mbetsa.
Morris Mbetsa has invented a power meter that does not need manual input of tokens after purchasing them from Kenya Power.
The Numerol IOT CEO said the meter automatically load the tokens, saving one the trouble of having to be next to the meter to input it.
Mbetsa, who once invented Kenya's first flying vehicle, said it took him four years to design and manufacture the gadget, which many Kenyans will probably welcome
The idea was informed by an incident he experienced four years ago where his tokens were exhausted while he was out of town
Four years after he invented Kenya's first flying car, Numerol IOT CEO Morris Mbetsa has come up with another invention that is likely to save many Kenyans the headache.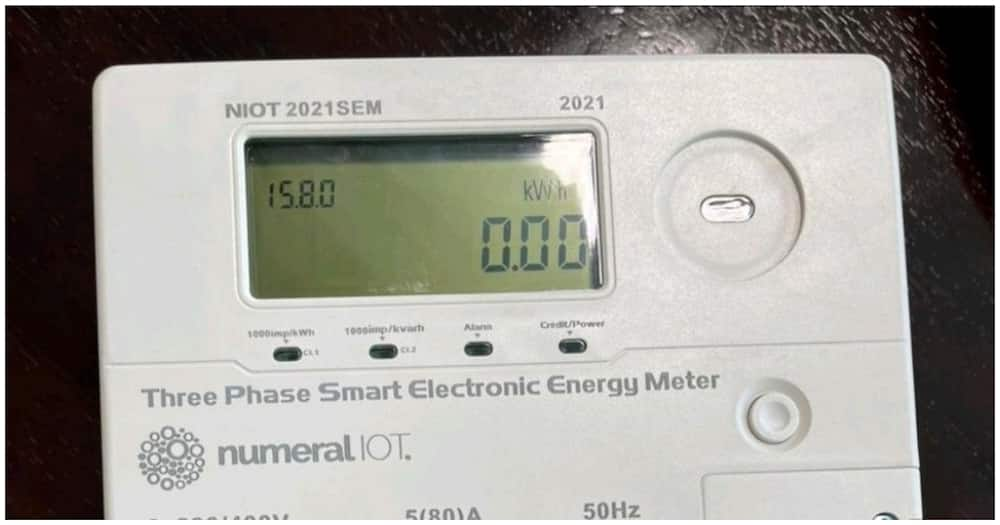 The meter automatically loads tokens after purchasing them. Photo: Morris Mbetsa.
Source: UGC
It is said necessity is the mother of all inventions. Well, the need to restore power in his house and security lights while away on a trip saw the tech guru come up with a high tech power meter.
Announcing his invention on his LinkedIn account, Mbetsa said the power meter automatically loads tokens after purchase instead of one to manually feed it in.
"Four years ago, I had an abrupt trip out of the city. Unfortunately, I left most of my electronics powered on," he narrated the incident that prompted him to invent the gadget.
"Eventually, my tokens were exhausted and my power went off including my security lights which serves my neighbours well," he continued.
Power outage
One of his neighbours notified him about the power outage,e and it was clear he had to get the power back on.
Mbetsa said he bought the tokens remotely through his phone but could not find a way to input the tokens into his meter because it was located inside the house and nobody had access to it.
"It was here that it hit me. Why couldn't I just buy the tokens and let it go directly to the meter without physically accessing the meter?" he said.
"This was the challenge I took. But, after years of thought, design and testing, finally, it's done,' added the CEO.
Other functionalities
Mbetsa took the opportunity to thank everyone who walked with him on the journey of inventing the full two-way communication IoT meter.
The CEO also noted that the meter which immediately had a high demand was available for purchase.
Asked what else the meter could do, the tech guru said it could also provide real-time reports, do remote shut down, and sambaza tokens to another meter.
It can also set daily and monthly energy targets and the meter will help one stay within the budget.
Fellow tech gurus both local and international marvelled at the invention with some offering more support – moral and financial- for Mbetsa to release the gadget in the market.
Shepherd Chimuchere commented:
"Great product with the solution to a pertinent problem of remote top-up. Kindly advise your contacts/email details to enable possible distribution of this product on SA Zimbabwe and other markets. Thanks."
Flying car
In a previous interview, Mbetsa revealed explained his intentions of using his previous potentially influential invention as a taxi in Nairobi's CBD.
"It is a small car and low-flying meaning it can fly just above normal traffic with very minimal interruption," he said on Wednesday, May 2, 2018.
Mbetsa explained that the project, which cost him about KSh 8 million had the potential of changing the transport sector in the country.
"I however believe if I get more funding for the project, I will develop so much including an efficient air control system and helipads at strategic locations to facilitate landing and taking off," he told media on phone.