Breaking News: Plane Full Of Passengers Crashes Into Lake Victoria.
A Precision Air plane flying from Dar es Salaam to Bukoba in Tanzania has reportedly crashed in Lake Victoria.
According to sources, efforts are currently underway to rescue passengers aboard the ill-fated airplane that was headed to Bukoba from Dar es Salaam on Sunday morning before crashing in Lake Victoria.
It was not immediately clear how many passengers were actually on board before the accident, although unconfirmed reports placed the number at 49. No official communication from authorities yet.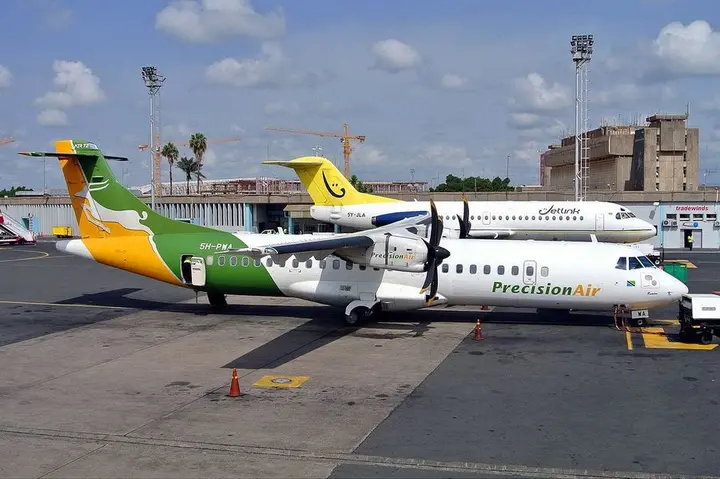 From the time of this publication, efforts to rescue passengers trapped inside were still ongoing. It is reported that so far 23 people of 49 have been rescued.
Initial reports point to poor weather as a possible cause of the crash. No reports of casualties yet. From the photos, the head of the plane is totally submerged in the lake waters with its rear wing still visible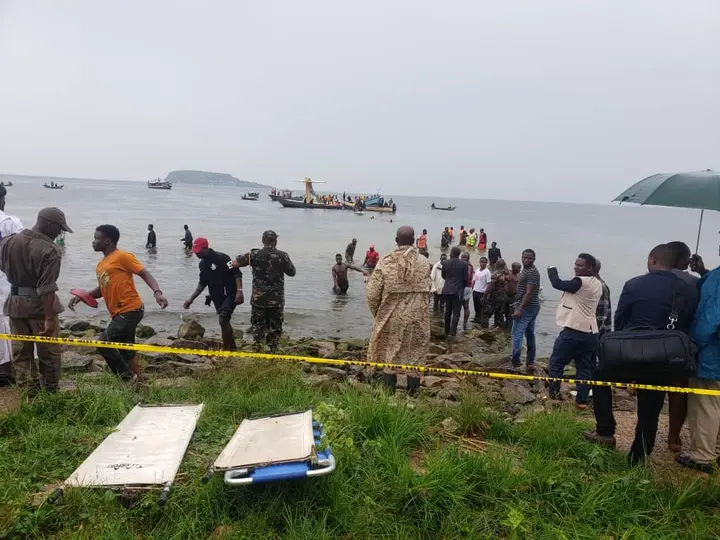 This is the first time in decades that an airplane accident has been reported in the East African lake connecting Uganda, Kenya and Tanzania