DP Ruto Put To Task By US Delegates To Account For His ICC Case.
US Delegates at the imminent Loyola University's Karson Institute for Race, Peace and Social Justice put Kenya's Deputy Dr William Ruto on task over his ICC Case which collapsed amidst allegations of bribery and intimidation.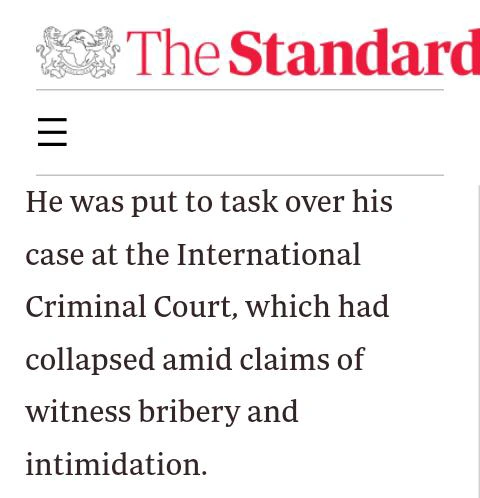 In his response, the Deputy president affirmed that the allegations of bribery and intimidation were not only posed to his defense team at the ICC, but some sparks of the two abnoxious allegations spread out to the prosecution side.
The DP expressed his solemn gratitude over the remarkable win at the ICC case. He stated that it was a positive milestone as a nation to clinch a win over the ICC storm.
"Allegations of bribery and intimidation cut across all the sides involved. There exists a couple of individuals who accused the prosecution of conducting the heinous acts of bribery and intimidation and there are also those who accused the defense. The good thing is that we were able to defeat the tornado as a nation," DP Ruto stated.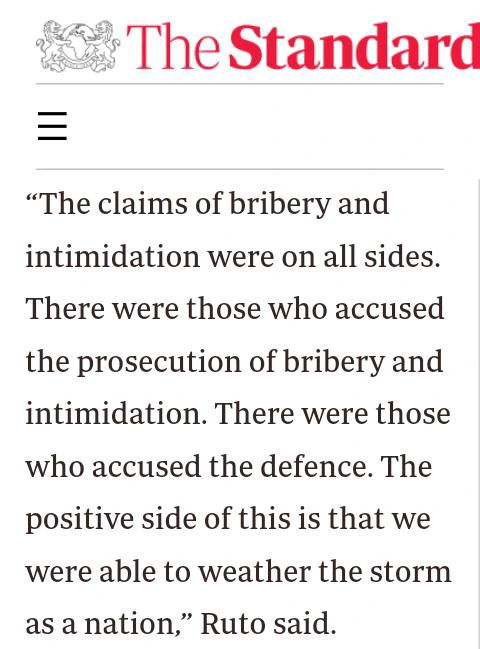 It is worth noting that Ruto and Sang case had a case at the ICC on Crimes against humanity back in the year 2014/15 but later collapse on account that it lacked sufficient evidence.