Kenyans Furious At Latest Appointment In Government, KENGEN New CEO.
President William Ruto's Government is finally starting to take shape after the recent swearing in ceremony of Cabinet Secretaries at State House, Nairobi.
President Ruto is also expected to appoint Permanent Secretaries who will assists in various Ministries for the effective running of the Government.
Other sectors which Kenyans are expected to see major changes in the Managerial positions are Government Parastatals and Agencies.
The appointment of Abraham Serem as the Acting KenGen CEO has been met with mixed reactions from Kenyans with many feeling that he was considered for the top post because of his tribe.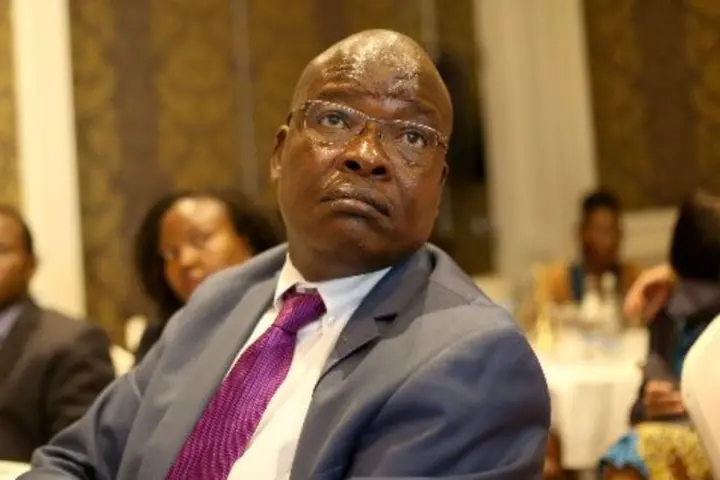 The decision was made the KenGen's Board of Directors in its sitting of Friday, October 28. Serem takes over from Rebecca Miano,
who has been appointed Cabinet Secretary (CS) for East African Community (EAC), Arid and Semi-Arid Lands, and Regional Development.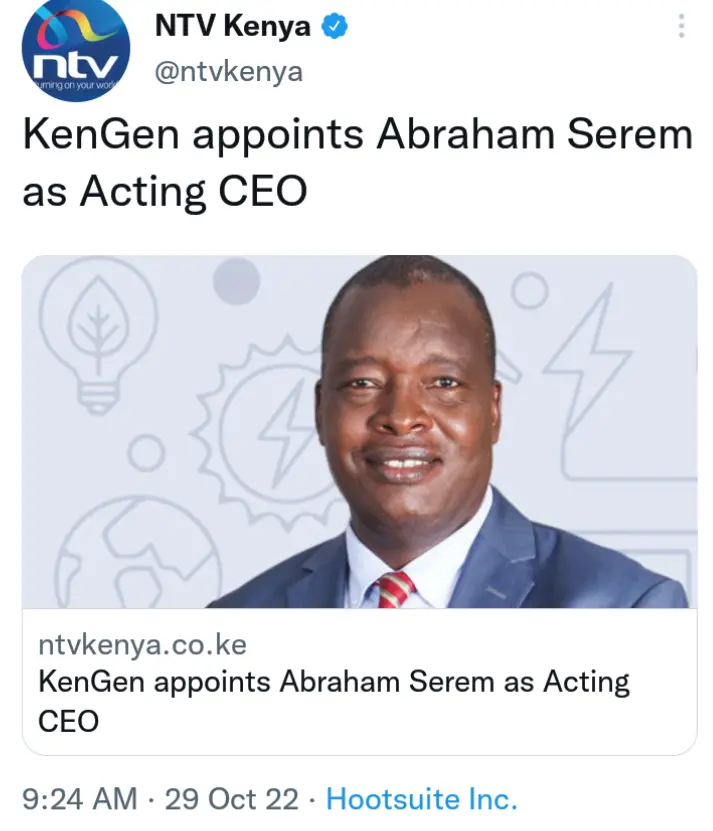 Until his appointment, Serem has been the General Manager of Human Resources and Administration of the Company since March 1, 2016, when he joined KenGen.
Some Kenyans are however unhappy with the appointment claiming that he was promoted since he comes from the same tribe, Kalenjin as that of Energy CS, Davis Chirchir and President William Ruto.
Some of their reactions are as follows;