Kenyans React To News Of UDA Mps Planning Extension Of Ruto's Presidential Term.
According to the 2010 constitution of Kenya, the president shall hold office for a term begging on the date on which the president was sworn in,
and ending when the person next elected president in accordance with Article 136(2)(a) is sworn in.
Therefore a person shall not hold office as president for more than two terms.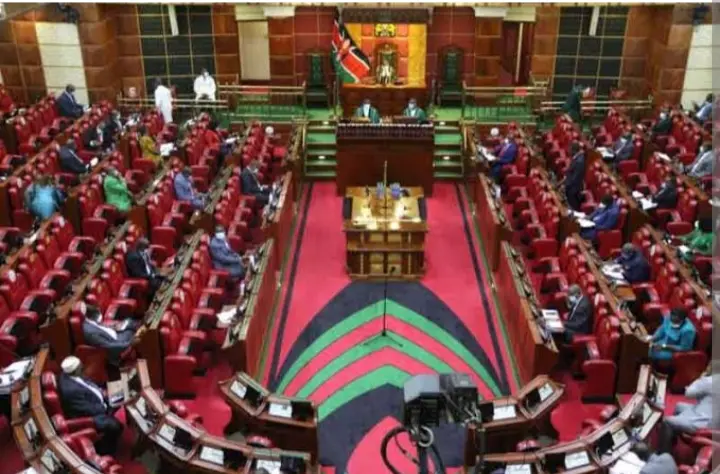 UDA lawmaker has exposed plans to seek the scrapping of the presidential term limit, noting that the cap should be on age, not the period of service.
MP Salah Yakub said some UDA lawmakers are working on a constitutional amendment Bill to replace the two term limit with an age limit of 75 years.
A report that has sparked alot of reactions from people across the country.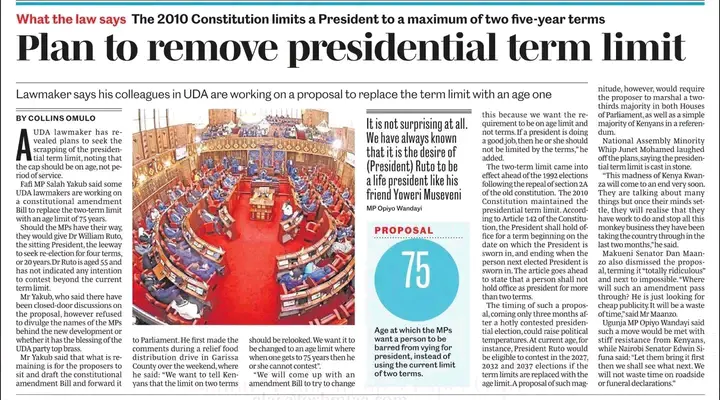 Therefore this means that if this goes through then they would give President William Ruto,the sitting president,
the leeway to seek re-election for four terms or 20 years. President William Ruto is aged 55 and has not indicated any intention to contest beyond the current term limits.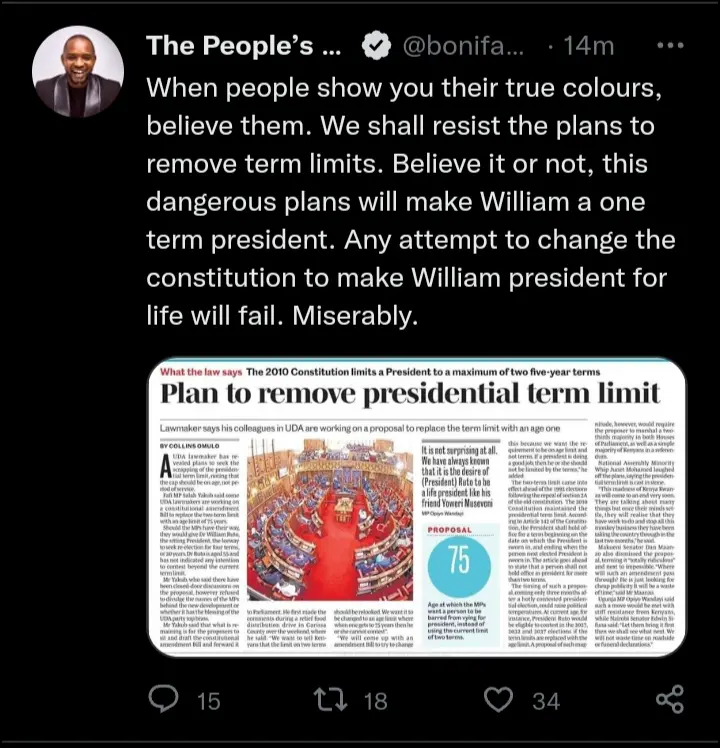 When people show you their true colours, believe them. We shall resist the plans to remove term limits. Believe it or not, this dangerous plans will make William a one term president. Any attempt to change the constitution to make William president for life will fail. Miserably. pic.twitter.com/iP4gWY7z31

— The People's Watchman (@bonifacemwangi) November 8, 2022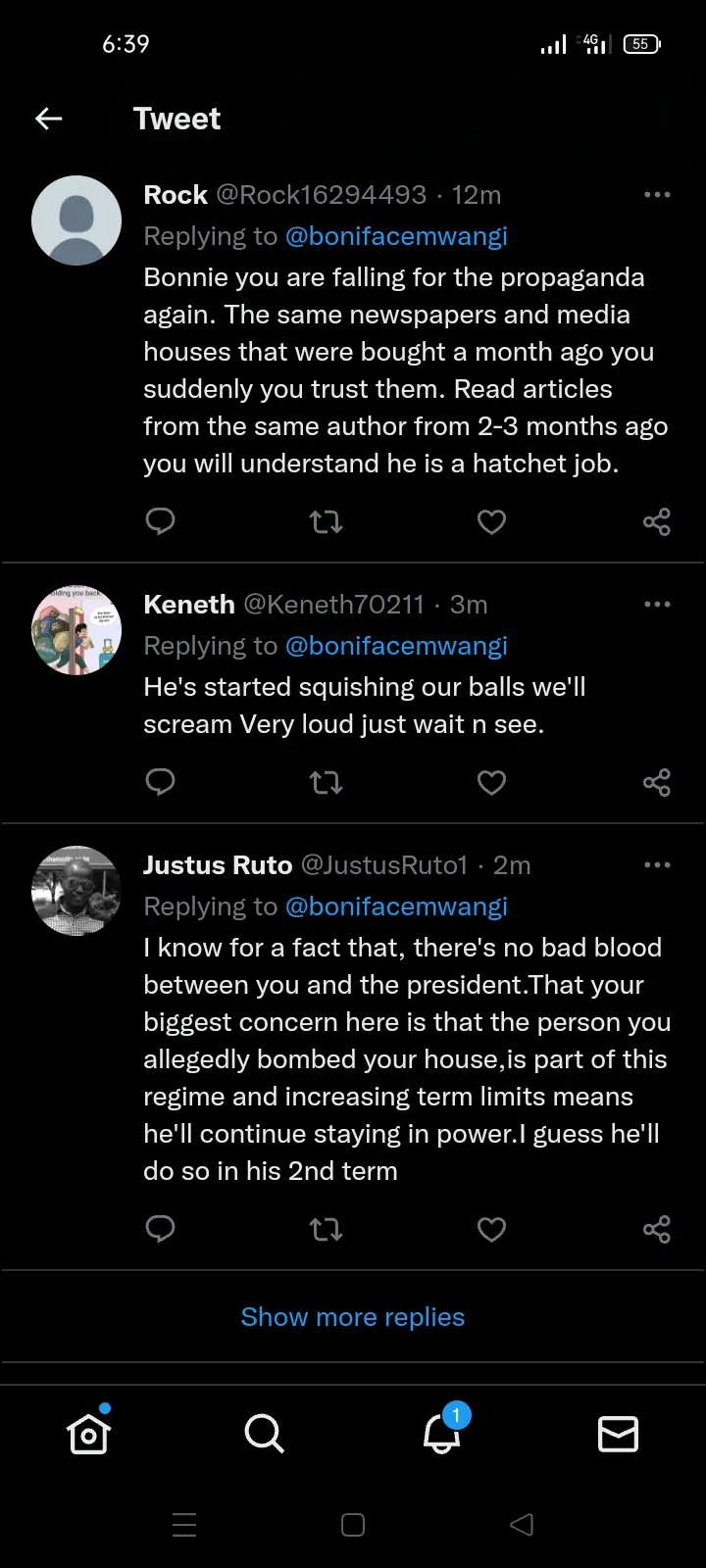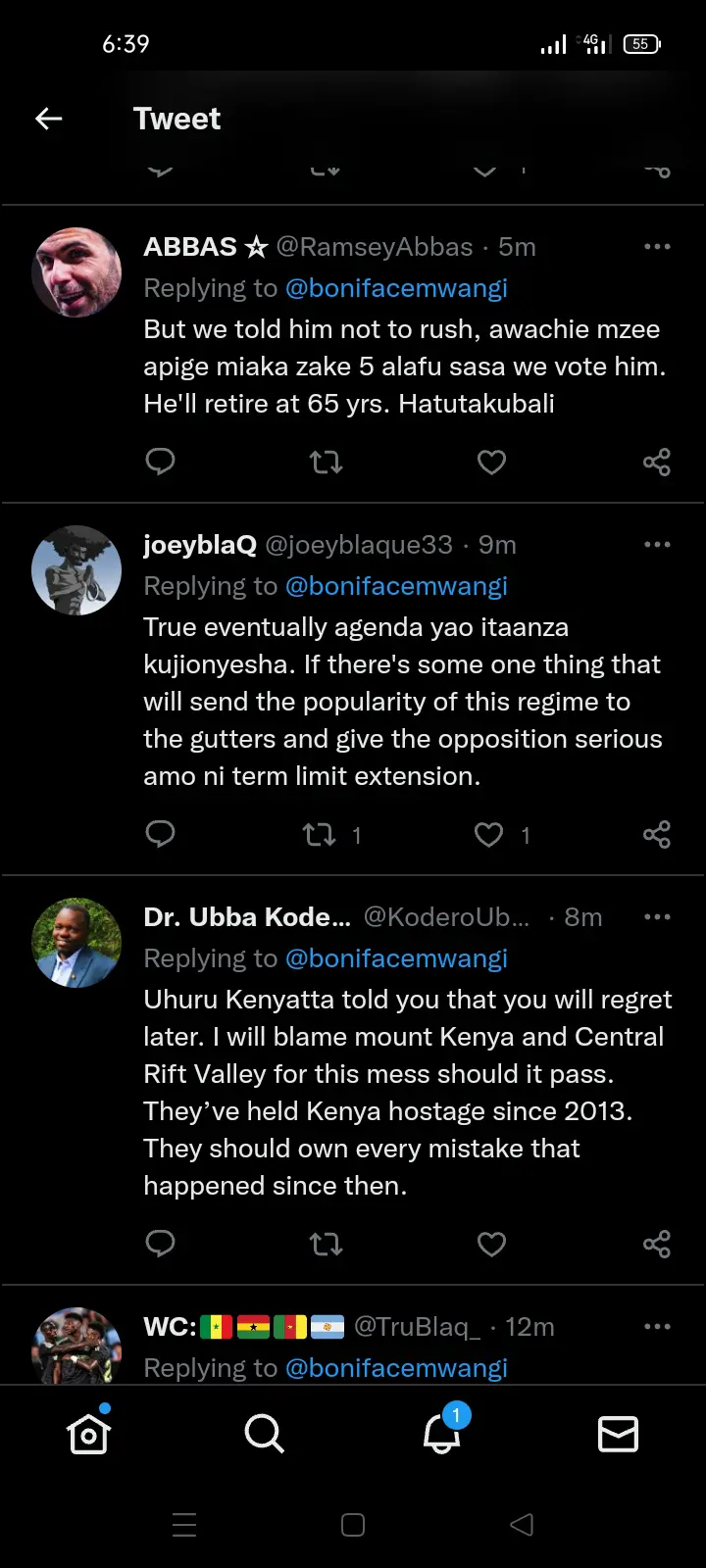 Comment, share, like and follow for more information.