"Land Owners To Negotiate With Land grabbers To Avoid Demolition Of buildings." Ruto
The president of Kenya William Ruto has affirmed that the land owners will
going forward negotiate with land Grabbers to create a win situation.
According to the president, it's unnecessary to demolish structures blatantly without following a
negotiation process especially when a structure has been erected.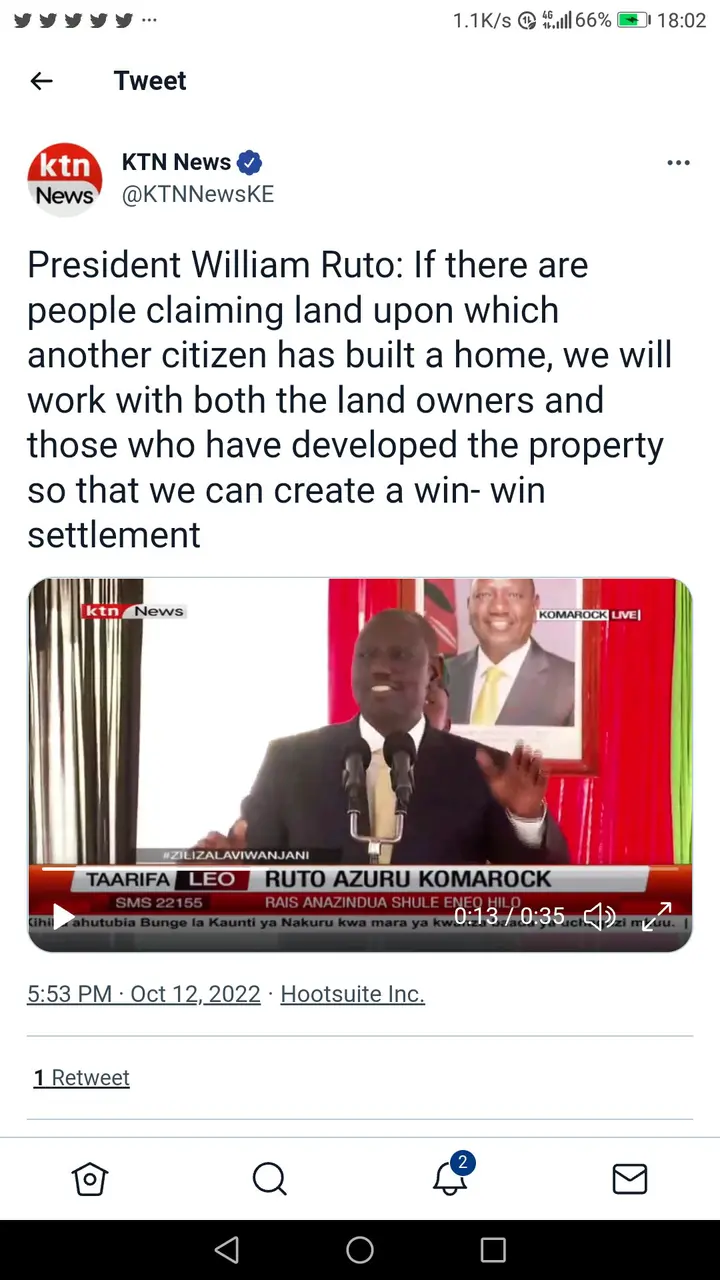 Here is a link: https://twitter.com/KTNNewsKE/status/1580209951879725056?s=20&t=ecnH5jMJJrlJLcxOvBwoeA
The president of Kenya William Ruto has urged for the need of consultations between people who are in argument over land.
According to the president, it's overly unnecessary to demolish structures which are built with vast of millions.
President of Kenya William Ruto affirmed of his commitment protect the rightful land owners but also stop the reckless demolitions.
The president expressed of his confidence in the investment of housing in the country where ordinary Kenyans will become home owners.
The former president of Kenya Uhuru Kenyatta carried a wide range of demolitions and this led to massive cries.
The president of today has assured Kenyans that no structure will be
demolished for we need a win situation of the God given resources.