Legal Storm: National Security Advisory Council Goes To Court Over Chebukati's Claims.
The national security advisory committee (NSAC) has moved to the Supreme court to counter claims made
by independent electoral and boundaries commission (IEBC) chairperson Wafula Chebukati and commissioner Prof Abdi Guliye.
Through an affidavit that they have filed at the country's apex court, the powerful security organ has dismissed
the statement by Chebukati and Prof Guliye that they wanted the commission not to declare Dr William Ruto as president elect.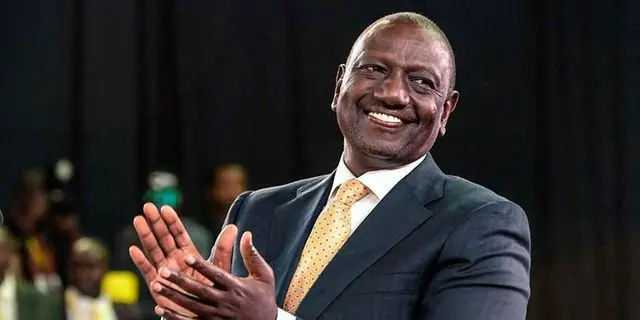 The committee says that they only met Chebukati so as to discuss public security matters and that they did not ask Chebukati to alter results.
They also allege that they did not make any monetary inducements to Chebukati.
"National security advisory committee files affidavit dismissing Chebukati's claim of making an offer to alter results;
says they met to discuss public security matters," Capital FM reported.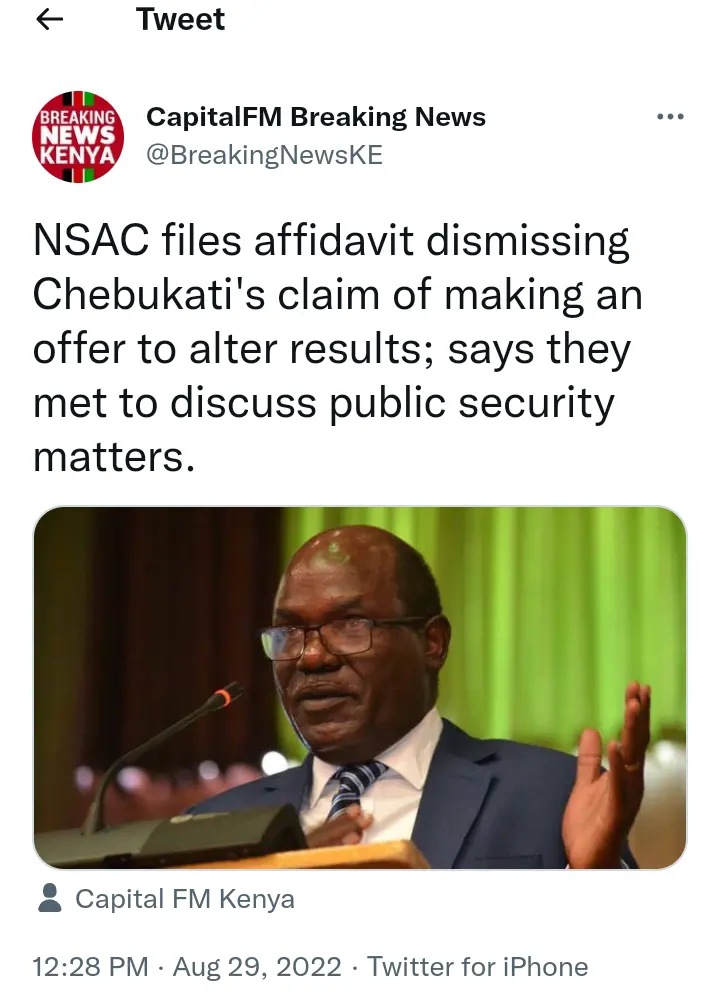 In an affidavit, Chebukati and Guliye had stated that an official from the the NSAC who works at the office of the
president had warned them that some areas in Nairobi were already experiencing ethnic clashes and that Ruto should not be declared president elect.