TV Personalities Who Joined Journalism With 'Non-Media' Qualifications.
Over the years, journalism continues to dynamically evolve with news anchors actively honing their craft so as to keep up with the trends.
However, not all journalists' first career choice was the media as some had chosen to pursue other interests before appearing on the big screens.
Take a look at five Citizen TV journalists who ditched their careers for journalism: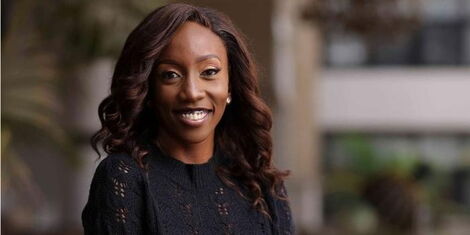 Photo picked from Yvonne Okwara's Instagram.
Yvonne Okwara
Yvonne Okwara has established herself as one of the elite anchors in the media industry. Amassing over 13 years of experience, it is a no-brainer that she has risen through the ranks over the years due to her grit and determination.
Unbeknownst to most, she pursued a Bachelors degree in Zoology, Botany and Chemistry at the Jomo Kenyatta University of Agriculture and Technology (JKUAT). She is also an alumnus of Kianda School.
Waihiga Mwaura
The 2018 Komla Dumor Award Winner boasts of an extensive ten years under his belt. He is the leading host of one of the prime political TV shows at the station, Newsnight– taking over from the new head of communications in Deputy President William Ruto's campaign, Hussein Mohamed.
Throughout his career, he has won several awards including the 2015 Mo Amin Africa award and the 2012 CNN Multi-choice Africa award. Further, he has also covered news across the continent in other countries such as Nigeria, Togo, Ethiopia, Uganda and Rwanda.
Waihiga attended the Rusinga Group of Schools before joining Africa Nazarene University where he pursued a Bachelors Degree in Computer Science.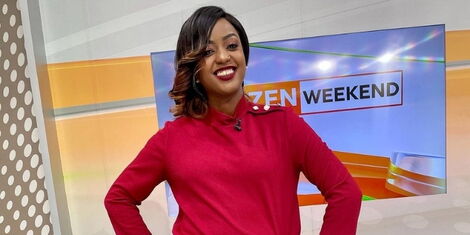 Citizen TV anchor Mukami Wambora at Royal Media Services Studio.
Mukami Wambora
The Sports news anchor is a trailblazer- setting precedent for more female news anchors to present news in the sports field. 
She, however, studied law at the University of Liverpool, United Kingdom and joined the Kenya School of Law. She settled on becoming a journalist after joining Capital FM as a part-time sports presenter.
At the time, she began analysing sports- a trait that started as a hobby but later became her full time job.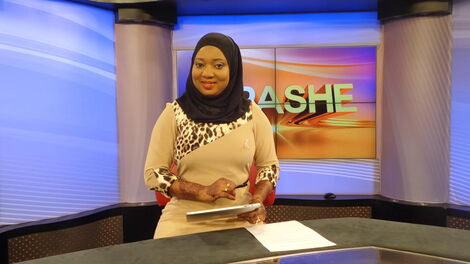 Citizen TV Mwanahamisi Hamadi
Facebook.
Mwanahamisi Hamadi
The Swahili news anchor is one of the centerpieces at the station. She is revered for her eloquence and mastery in presenting the Swahili news.
Hamadi is the host and producer of the Mwanamke Bomba segment as well as hosting Mapishi Time on Viusasa that has gained traction and a huge following. Additionally, she is the Chief Executive of Chully Foods and Spices.
The news anchor graduated from the University of Nairobi with a Bachelor of Arts degree (First Class honours).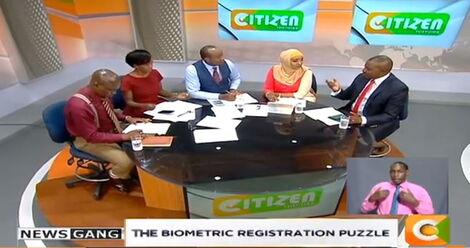 An Undated Image of Citizen TVs News Gang Panelists. From left to right: Joe Ageyo, Yvonne Okwara, Linus Kaikai , Jamila Mohamed and Francis Gachuri
Citizen TV Twitter
Joe Ageyo
Ageyo is a seasoned journalist who has amassed a near two-decade tenure in the media industry. He is the current editorial director at the Dennis Pritt based station. He began at Standard Media Group as the Deputy News Editor in May 2000 before joining Nation Media Group in February 2005.
After working at NTV for seven years, Ageyo rejoined KTN as the managing editor- working for five years and six months. He jumped ship to RMS in April 2018 as part of the Citizen TV restructure.
Ageyo graduated with a degree in Agribusiness from Egerton university.