President William Ruto warned of crisis by January 23rd should Dp Directive get effected.
President William Ruto was warned of a looming crisis in January 2023 should the directive by his Deputy, Rigathi
Gachagua, on the construction of Competency-Based Curriculum laboratories stand.
Speaking during an interview on Tuesday, December 6, Members of Parliament and Kenya Union of Post
Primary Education Teachers (KUPPET) officials urged the Head of State to intervene before Grade Six students transition to junior secondary.
KUPPET chairman and Emuhaya MP, Omboko Milemba, opined that the government needed to increase its
allocation of the Constituency Development Fund (NG-CDF) if the DP's directive was to be successfully effected.
He noted that the money allocated for CDF was insufficient to construct labs in all the schools, urging the government to
revert back to former President Uhuru Kenyatta's project.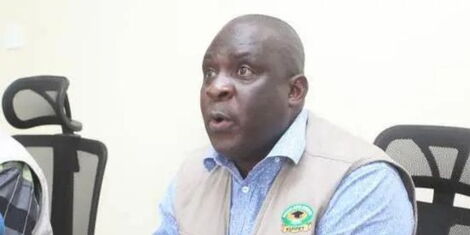 The Kenya Union of Post-Primary Education (KUPPET) Chairman Omboko Milemba
FACEBOOK
"For the MPs to build labs, the government must increase the money for the kitties.
"Let us not forget the schools that were built in secondary schools. They should be allowed to use them. A fence should not limit the use of the classes," he stated.
On his part, Uriri MP Mark Nyamita accused the government of forfeiting its responsibility.
While acknowledging that the administration had given a leeway for the Grade Seven to use labs in neighbouring secondary schools, he noted that the move was not applicable.
"For example, I have over 100 primary schools. Suppose I am to build a lab which costs Ksh3.5 million.
That means I will need Ksh350 million, and that is not enough.
"If you say that they should go and use labs in secondary and you have 400 students, then they cannot fit. So this is a big crisis," he stated.
The groups issued their statements after DP Gachagua called on MPs to use the Ksh44.2 CDF funds to construct infrastructure for junior secondary.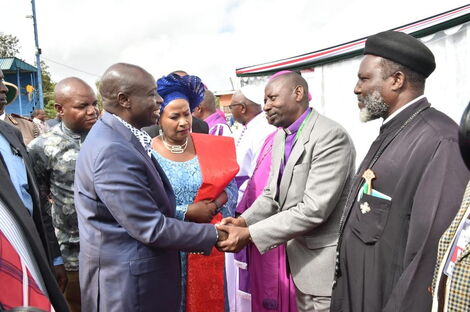 Deputy President Rigathi Gachagua and Education cabinet secretary Ezekiel
 Machogu during Competency Based curriculum taskforce meeting on Thursday, December 1, 2022
TWITTER
STATE HOUSE